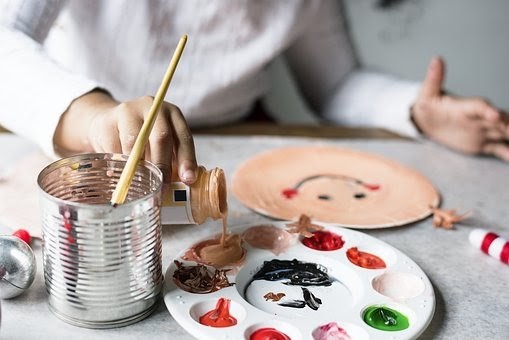 The well-worn image of the starving artist just goes with the territory when you're a creative type trying to earn a living doing what you love. For many artists, it's feast or famine as the work comes and goes, or it's a never-ending search for dependable sources of income. Fortunately, the gig economy is tailor-made for creative people looking for new opportunities to augment their income. There are many ways artists can adapt their skills for opportunities that provide a meaningful supplemental income. It's also a great way for artists to diversify portfolios and get their name in front of new audiences, both of which are important factors for individuals who rely on project-based work to pay the bills.
Logo Design
Your natural sense of design aesthetics can come in very handy in the gig economy. There are scores of websites that pair freelancers with potential clients, many of whom are in the market for a logo, business cards, and other graphic design elements. It's an excellent way to get some word of mouth going about your skills and generate new business or earn yourself repeat business from someone trying to establish themselves online.
Photography
Photography is a good way to turn your artist's eye for composition and lighting into fun and profit. There's still an ample market for event-based photography, another good side gig for artists and creative individuals who can make substantial money working weddings, graduations, and other landmark life events. Don't forget all those people who love having a quality headshot for their social media profiles or those who have portraits taken with their favorite pets.
Write Copy
Multi-talented artists who have a flair for words as well as design can do quite well producing marketing copy from the comfort of their own home working whenever it suits them. There's an abundance of freelance writing gigs to be had online from companies looking for project-based work, content development websites generating SEO-optimized copy, foreign graduate students seeking help with papers, and much more. It's often highly flexible work that can easily be worked around your busy schedule.
Pass on Your Knowledge
If you're an experienced artist with specific skills like graphic design or illustration, why not pass on your expertise and insights to others? You can instruct individuals or teach a class online via sites such as Skillshare.com, an affordable and robust platform for people seeking instruction in a specific area. It's a terrific venue for creative people looking to pick up a niche-oriented skill or pass on their knowledge to others. Classes such as "Handmade Textures and Halftones for Designers and Illustrators" are typical offerings on Skillshare.
Tend Bar
Okay, it's not the most creative side gig on the market, but it can be lucrative and it's definitely a good time. Depending on the venue, you can routinely come home from a bartending shift with tip totals running well into three figures. And since it's evening and weekend work, there's no problem with work schedule conflicts.
Artists can establish a steady source of secondary income without sacrificing the time you need to be creative. The gig economy and flexibility of working via the internet presents many opportunities to bolster your earning power. It just takes a little creativity.
Image Courtesy of Pixabay.com